Booklists
Books to Sing to Babies
Mamá Goose: Bilingual Lullabies
By: Alma Flor Ada
ISBN: 9781368045414
Full of charm and humor, and rich with the diversity of Latinx cultures, Mamá Goose is the perfect introduction to Latinx lullabies for English speakers, and a trove of familiar favorites for Spanish speakers.
Wiggle & Move
By: Sanja Rescek
ISBN: 9781846431326
Features five songs and activities that encourage interaction between parent and baby.
One Love
By: Cedella Marley
ISBN: 9781452138558
In this illustrated version of Bob Marley's song, a young girl enlists the help of her friends, family, and community to make a positive change in their neighborhood.
Bingo
By: Rosemary Wells
ISBN: 9780590029131
An illustrated version of the children's song about a dog named Bingo.
Singing / Cantando de Colores: A Bilingual Book of Harmony
By: Patty Rodriguez
ISBN: 9781947971288
In this beautifully illustrated bilingual picture book, parents and children will be able to read and sing one of the most recognizable Spanish folk songs, De Colores featuring an English adaptation on each page.
Head, Shoulders, Knees and Toes
By: Annie Kubler
ISBN: 9780859537285
An illustrated version of the song which identifies parts of the body.
Twinkle, Twinkle, Dinosaur
By: Jeffrey Burton
ISBN: 9781534439757
A roaring twist on the popular bedtime nursery rhyme, Twinkle, Twinkle, Dinosaur is perfect to snuggle up and share.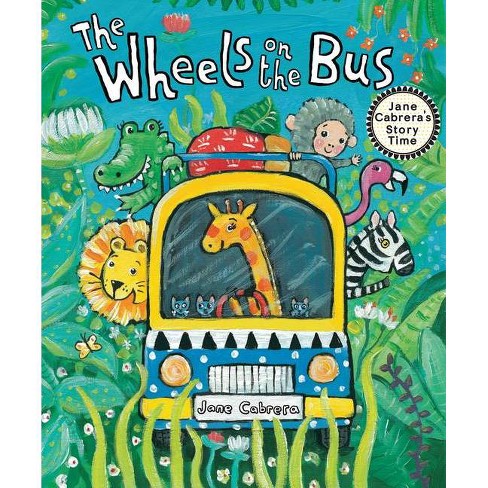 The Wheels on the Bus
By: Jane Cabrera
ISBN: 9780823444793
Together, a simple bus ride becomes a grand adventure.
Old MacDonald had a Farm: Sing Along With Me!
By: Yu-hsuan Huang
ISBN: 9781536212181
Sing and talk about animals. Include a link to the melody.