Booklists
STEM Books
The Tiny Seed
By: Eric Carle
ISBN: 9780887080159
A simple description of a flowering plant's life cycle through the seasons.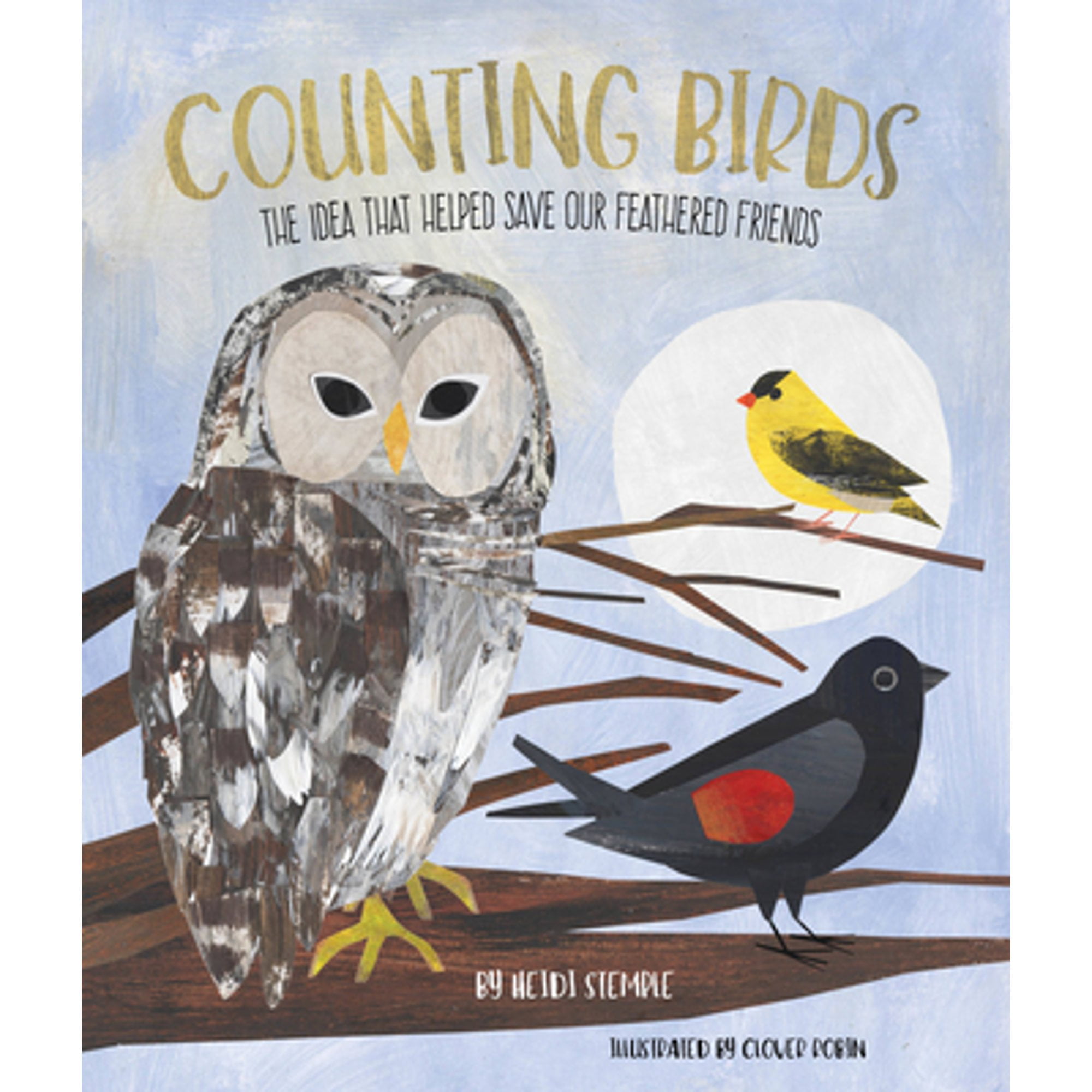 Counting Birds: The Idea That Saved Our Feathered Friends
By: Heidi E. Stemple
ISBN: 9781633226043
Everyday kids learn how they can help protect bird species, near and far, with the award-winning book Counting Birds—the real-life story behind the first annual bird count.
Ada Twist, Scientist
By: Andrea Beaty
ISBN: 9781419721373
Ada Twist is a very curious girl who shows perseverance by asking questions and performing experiments to find things out and understand the world.
All the Water in the World
By: George Ella Lyon
ISBN: 9781416971306
Introduces young children to the water cycle with simple text and illustrations.
I'm a Scientist: Backyard
By: Lisa Burke
ISBN: 9780756663063
Introduces young readers to a wealth of experiments they can do right in their own backyards. Includes a number of plant-based experiments.
Dreaming Up: A Celebration of Building
By: Christy Hale
ISBN: 9781600606519
A collection of concrete poetry, illustrations, and photographs that shows how young children's constructions, created as they play, are reflected in notable works of architecture from around the world. Includes biographies of the architects, quotations, and sources.
I Face the Wind
By: Vicki Cobb
ISBN: 9780688178413
Introduces the characteristics and actions of the wind through simple hands-on activities.
I Hear a Pickle
By: Rachel Isadora
ISBN: 9780399160493
Children explore their five senses, learning what they can see, smell, hear, touch, and taste.
The Most Magnificent Thing
By: Ashley Spires
ISBN: 9781554537044
A little girl and her canine assistant set out to make the most magnificent thing, but despite their hard work, the end result is not what the girl had envisioned and she must develop a new strategy for success.
Count On Me
By: Miguel Tanco
ISBN: 9780735265752
Everyone has a passion. For some, it's music. For others, it's art. For our heroine, it's math. When she looks around the world, she sees math in all the beautiful things: the concentric circles a stone makes in a lake, the curve of a slide, the geometric shapes in the playground.
What To Do With a Box
By: Jane Yolen
ISBN: 9781568462899
If you give a child a box, who can tell what will happen next? It may become a library or a boat. It could set the scene for a fairy tale or a wild expedition. The most wonderful thing is its seemingly endless capacity for magical adventure, a feature imaginatively captured in cardboardesque art by Chris Sheban and rhythmically celebrated in this poetic tribute.
What the World is Made of?
By: Kathleen Weidner Zoehfeld
ISBN: 9780060271442
In simple text, presents the three states of matter, solid, liquid, and gas, and describes their attributes.
I Fall Down
By: Vicki Cobb
ISBN: 9780688178420
Simple experiments introduce the basic concept of gravity and its relationship to weight.